Do you want to live a more fulfilled, happy, meaningful life?
That's why we're here

If you find your life speeding you by while your dreams and aspirations are stuck on the back burner? Today we aim to show you how simple changes to your lifestyle can help you fulfill your true potential.
We will introduce you to a framework of 7 habits that can be lived each day and help you perform consistently better.
The Event

8 speakers, 15mins each, 7 habits
In a series of 15min talks our speakers from the world of business, psychology, sport, medicine will take you on a journey from the world of elite sport and top entrepreneurship, and as far afield as war torn Iraq, and the Ebola outbreaks in Africa. Each inspirational personal story will help to show the importance of these 7 habits and how to live by them to help fullfill your true potential.
The Hospital Club
24 Endell St, London WC2H 9HQ
| | |
| --- | --- |
| 8:00am - 8:20am | Registration & Coffee |
| | |
| 8:30am - 10:20am | Session 1 |
| | |
| 10:20am - 10:40am | Coffee & Break |
| | |
| 10:45am - 12:40pm | Session 2 |
| | |
| 12:40pm - 01:00pm | Networking & Drinks |
| | |
The Speakers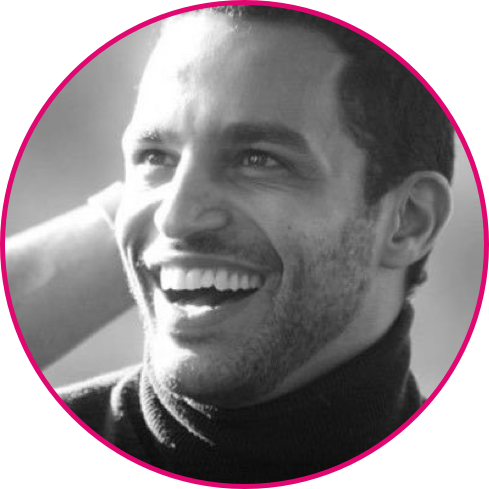 Dr Javid Abdelmoneim
MBBS MRCP(London) DTMH
Javid is an emergency medicine registrar, humanitarian, television presenter, public speaker. His prominence increased after BBC1 Panorama followed him working for with Médecins sans Frontières for the Ebola outbreak. Born in Cambridge, England to Sudanese Iranian parents he went to medical school at UCL, graduating 2003. Whilst undertaking specialist training in Emergency Medicine in London he has been in the field with Médecins sans Frontières in Iraq, Haiti, Lebanon, South Sudan and most recently Sierra Leone. Javid is also a freelance as a reporter for the AlJazeera English show The Cure, recording the fourth series later this year. The show focuses on innovative solutions to health problems around the world.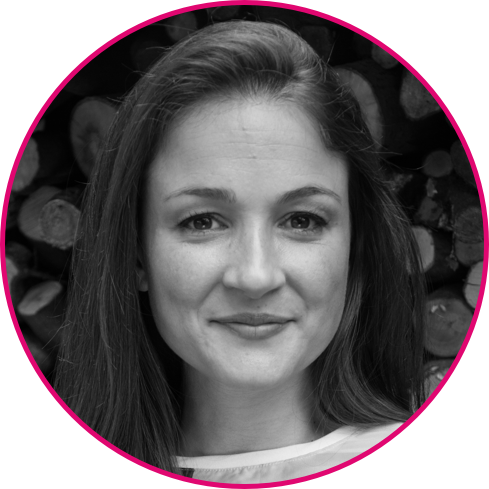 Helene Patounas
MSc, BSc (Hons), mBANT, CNHC
Helene is the Director of HP Nutrition, the Head of Nutrition at Hintsa Performance in Geneva, and is the Performance Nutritionist at the McLaren Performance Academy. Helene is trained in Functional Medicine and holds a Masters degree in Personalised Nutrition, and a first class degree in Nutritional Therapy. She is also a member of the Royal Society of Medicine. Helene was awarded a distinction for her pioneering research in Human Performance and Formula 1.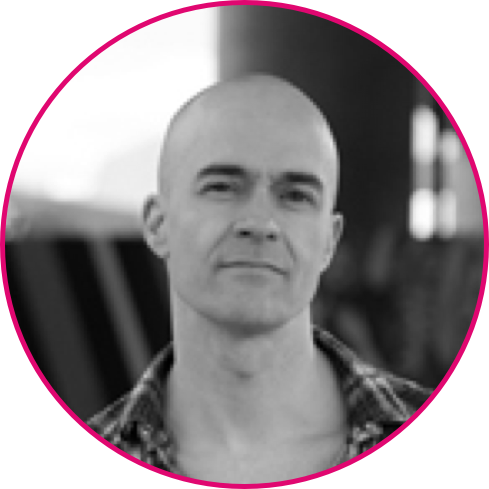 Paul Christelis
MA Clin Psych; MSc Mindfulness-Based Approaches
Paul has worked as a clinical psychologist, psychotherapist, clinical supervisor, writer, group facilitator and teacher for over twenty years. As director of School of Moments, he is dedicated to helping people to be more present in their lives, in their relationships, work and with themselves.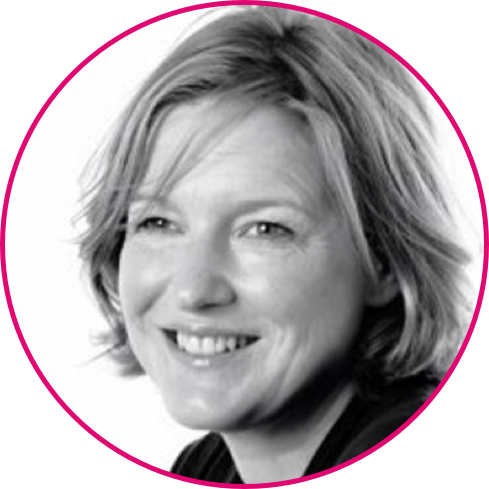 Alicia Drummond
MBACP Accred
Alicia is a BACP Accredited Counsellor and Parenting Coach and the mother of teenagers. She is the owner of Let's Talk Ltd a company that provides in school training to help parents, staff and teenagers deepen their understanding of adolescence and create environments in which emotional health and wellbeing can be nurtured and strengthened. Alicia is the author of "Why Every Teenager Needs a Parrot", a book that gives parents the knowledge they need to help teenagers make good choices when faced with difficult decisions. As a therapist she works with individuals, couples and families and is particularly interested in the way that our communication effects our relationships.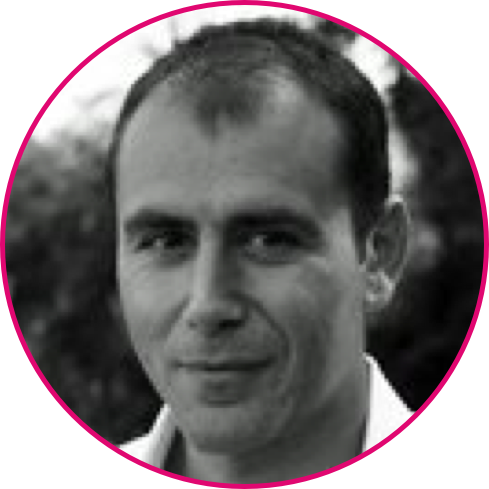 Ben Black
Business owner / Entrepreneur
As the father of twins, Ben knows all about the pressures of balancing work and family life. Ben began his career working as a City lawyer. In 2000, he and his brother Ollie bought Tinies Childcare, which went on to become the biggest nanny agency in the UK. In 2005 they founded My Family Care - with the unique proposition of offering clients a complete family friendly employee benefits package. Ben continues to work with Tinies and is also a non-executive director at AnyJunk, the UK's largest rubbish clearance company. Three young children and the occasional marathon keep Ben busy in his spare time.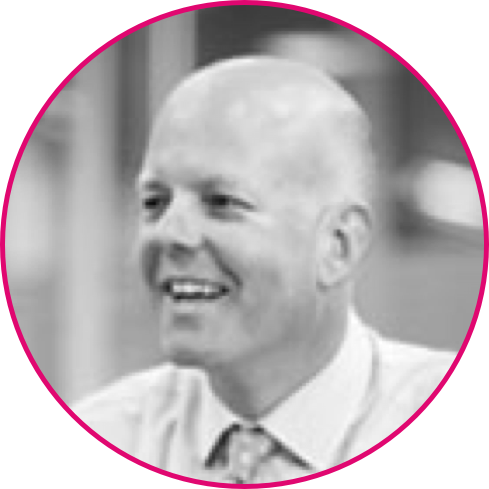 Heyrick Bond-Gunning
Business Owner / Ex-army Officer / Writer
Heyrick was on the first civilian flight into Bagdad the day the Gulf War ended - his role; to make DHL operational. After a year DHL had annual revenues in excess of $70m. Throughout the year, Heyrick would send regular emails to his friends and family, and his positive and humorous outlook was in stark contrast to the media. These witty emails were picked up by publishers and resulted in "Baghdad Business School" being published.
Heyrick went to School in London, University in Grenoble and business school at INSEAD. He served in The Grenadier Guards for six years and worked in London, Northern Ireland, Macedonia and Kenya. Heyrick is CEO of S-RM. As well as leading S-RM with 25 years experience managing risk including Managing Director of Security Consulting at Kroll, where he was also Head of Kidnap for Ransom.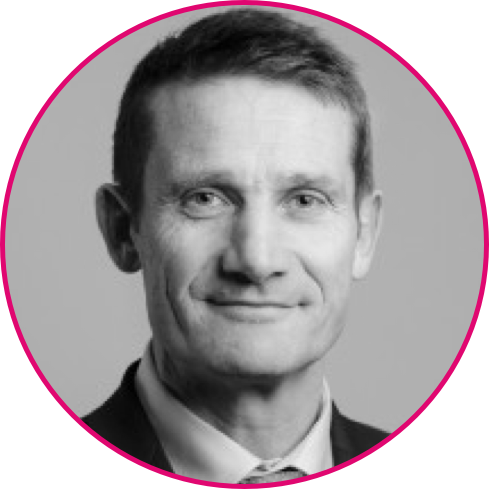 Dr Philip Hopley
MBBS (Dist), MRCPsych
Phil is Managing Director at Cognacity, the UK's leading wellbeing and performance consultancy. He also holds an Honorary Senior Lecturer post at UCL and is recognised as the UK's leading expert in elite sport mental health. Phil has extensive managerial experience across the NHS and private sectors. He works closely with business leaders and organisations advising on employee resilience and wellbeing strategy aimed at enhancing productivity and minimising human capital risk.
About
The WondrAcademy

The Wondr Academy is the name we give to the range of research, development and testing work that we do and have done in-house over the past few years.
The Wondr Academy is a place where people come to learn and share ideas and experiment, because, like them, we believe that collaboration is at the heart of all great work. Like them we want to inspire fresh, creative excellence and share knowledge. The Academy is a place where we test and try new ideas in a safe environment and we want people to be part of this process. This is a creative incubator. A place where we can understand better what connects people emotionally.
You can hopefully see that our underlying focus is not on marketing or corporate solutions per se. We are thinking about something that is life changing for individuals, making their lives better – through events, environments and experiences.
To succeed, we aim to be at the forefront of research and, as such, we are looking to partner with a university and academic institution. If you would like to find out more or discuss working with us contact us.
To Book

This is a members and invitational event limited to 100 places. If you are interested in attending please contact us using the form below.